***NOTICE TO ALL MEMBERS***
Oct 17th (the 3rd Thursday of the month) will be the Annual General Meeting (AGM) to finalize the prior year of activity, the financial report, and to elect the new Executive for 2020.
Two of the current Executive (who have served for two years each) would like to step down. We're looking for volunteers or nominations at any time before the event please. The positions are Secretary and Vice President. We're a small and casual group so these are not stressful commitments that require a ton of your time. Your participation is very much appreciated by the club at large. 
Strong turnout for this meeting is required please.
Location - The People Place, 3402 27 Ave 101, Vernon, BC
Time - Oct 17th 2019 - starting at 7:30 PM PST

NORAC Christmas Party 2019 
Royal Garden Restaurant - Vernon BC (map below)
When - Saturday December 7th 2019
Where - Royal Garden Restaurant Vernon BC
Time - Doors open 5pm, Supper starts around 6pm, awards presentation to follow
Costs - The club rents the room, members pay for their own individual meals and drinks. The restaurant has a flat rate Chinese buffet, and full a-la-carte menu service as well. 
Planned Attendance List (last update xx/xx/xx/) 
Working Total = xx
The SunRype Okanagan Marathon is taking place October 20, 2019.
HAM radio operators are key to putting this event on.
During the event, HAMs pass real traffic that facilitates a very exciting event for the spectators. Additionally, operators relay information about emergency situations along the course.
The marathon starts around 8 AM and ends around noon. Radio operators will be required to be on site around 7 AM near City Park in Kelowna.
This email address is being protected from spambots. You need JavaScript enabled to view it. from OCARC is coordinating the amateur radio operator volunteers for this event.
Please let This email address is being protected from spambots. You need JavaScript enabled to view it. know if you are interested in helping out with this event.
FYI,
Mike VE7KPZ
NORAC Vice President 2017-2019, technical committee member
The B.E.A.R. Black Powder Club is playing host once again to Jamboree on the Air. (JOTA) in it's 62nd year of existence.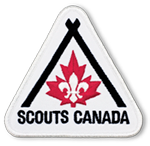 The third weekend in October always marks Jamboree on the Air. This yearly event is an opportunity for Scouts from all over North America and the world to talk to each other via amateur radio.
On hand will be members of the Orchard City Amateur Radio Club who will set up radio stations and antenna arrays in the goal of getting Scouts talking on the airwaves.
The B.E.A.R. Club, in sharing their facilities, provides a great opportunity to introduce black powder shooting and Amateur radio to a new generation.
The weekend may also include bow and arrow as well tomahawk and knife throwing in keeping with our Canadian heritage.
Radio and black powder combined, make for a successful weekend. The event has turned into a yearly tradition for the B.E.A.R. club and OCARC.
The B.E.A.R club and OCARC welcome other radio operators from NORAC to participate on site by facilitating third-party traffic (from the Scouts to other Scouts around the world) or remotely as contact stations. Listen for CQ JOTA on your favourite band and mode.
Check out the guidelines for amateur radio operators here.
If you would like more information about the event, contact This email address is being protected from spambots. You need JavaScript enabled to view it. via This email address is being protected from spambots. You need JavaScript enabled to view it. or on the air on 146.680 Dilworth Mtn, if you can hit it, or 146.820 Little White Mtn. Kevin also monitors SIRG frequencies so those might be options as well.
Kevin is specifically looking for volunteers to assist with setup Friday night and the main event Saturday morning. Food will be provided. Shared rustic cabin accommodations may also be available.
FYI and thanks,
Mike VE7KPZ
NORAC Vice-president 2017-2019, technical committee member, and most likely (if work work goes well the weekend before) a JOTA volunteer on site at B.E.A.R.

Dear NORAC members,
My name is Geoff Hill; I am the volunteer coordinator for the 2019 Big White Winter Rally, the 8th and final round of the 2019 Canadian National Rally Championship, which is being held on December 7-8, 2019. I would like to tell you more about this event, in the hopes that you or some members of your club would be interested in volunteering as Radio Operators.
Big White Winter Rally is a sanctioned performance driving competition taking place on temporarily closed forestry roads surrounding Big White Winter Resort, 45 minutes East of Kelowna, BC. The event needs amateur radio operators such as yourselves, who are crucial to the safety and success of the weekend. This is also an amazing opportunity to put your amateur radio skills & equipment in action, and see real cars, on real roads, driving real fast!
What you would be doing:
As radio operators, you would be stationed at the start and finish line of each closed road, or at blocker positions along the route itself, monitoring and controlling access at intersecting roads or high-risk areas. The primary roles of the radio operator are to help the event organizers track the progress of rally cars on the roads, to keep any civilians from entering the road during competition, and to pass along relevant information in the event of a crash or safety incident.
There will be a training and Q&A session for operators during the event.
What we provide:
To reduce costs to our volunteers as much as possible, we try to provide free shared accommodation in a condo right at the Big White Ski Resort itself. We also provide bag lunches during the event, and free admittance to the awards banquet and post event celebrations. If you do require accommodations for the rally, please register prior to November 15th, the deadline requested by the resort to prepare for a large group of guests arriving on the mountain.
What you need to bring:
Because this event takes place in winter conditions on freshly plowed forest service roads, we strongly advise proper winter tires in good condition, a reliable vehicle with reasonable ground clearance, and reliable radio equipment that can run for multiple hours at a time on the power provided by your vehicle. It is good practice to also bring food, fluids, and anything else you might need for an extended stay outside. The event does run after dark, so headlamps and flashlights will come in handy. Finally, warm winter clothing and wilderness common sense are also important to bring along!
Where to sign up:
The Volunteer registration page for the event can be found here:
https://forms.gle/wmuZ24oE9sZ12xch9
For more information:
Introduction to Rally Volunteering (description of the radio operator role in particular can be found on page 6)
Big White Winter Rally website
Canadian Association of Rallysport (CARS) website
Canadian Association of Rallysport Youtube channel with lots of videos showing rally cars in action
I humbly request your assistance to inform members of your amateur radio club of this opportunity. If you have any questions, don't hesitate to get in touch with me directly. Thank you for your time, I look forward to seeing you out on the stages!
Geoff Hill
This email address is being protected from spambots. You need JavaScript enabled to view it.
Volunteer Coordinator, Big White Winter Rally 2019
Director at Large, RPM
Secretary, WCRA